OSGE starts the environmental proceedings
15/06/2023, 16:10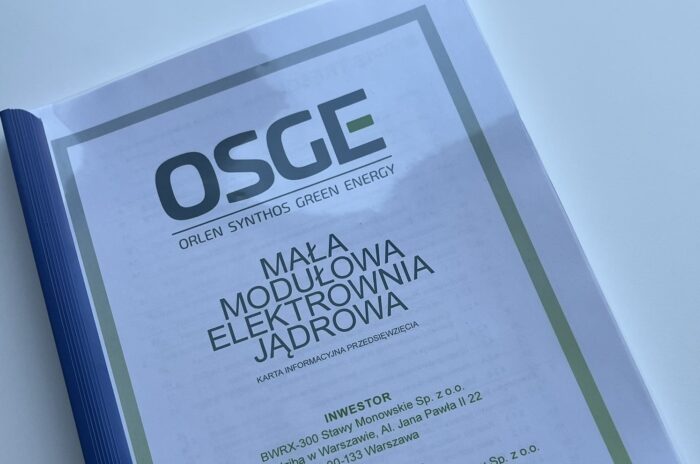 The General Director of Environmental Protection has started proceedings to issue the Environmental Decision for the construction of BWRX-300 at Stawy Monowskie site. For OSGE, this is another important step closer to the deployment of a fleet of SMRs in Poland.
Along with the application for the Environmental Decision, the company requested the GDOŚ to define the scope of the environmental impact assessment report that the investor needs to prepare. An element of the application is the Environmental Scoping Report, which was developed by the OSGE team.
Earlier, on 27th of April, an application for a decision in principle – along with five others applications – was submitted to the Ministry of Climate and Environment) was submitted for the location in Stawy Monowskie.
Stawy Monowskie is one of seven sites for the construction of BWRX-300 reactors identified by OSGE in April this year. The other six are: Ostrołęka, Włocławek, Dąbrowa Górnicza, Kraków – Nowa Huta, the Tarnobrzeg – Stalowa Wola Special Economic Zone and the Warsaw area. Work on further applications is ongoing, and OSGE is also continuing to investigate further potential locations.